My Story
In addition to being a life coach, business strategist and social justice advocate, Kathrine is the creator of the faith-based personal development system,
The Ultimate Source
, and Founder of the non-profit,
Pure Hope Foundation
. She is the author of
Interrupted, The Joy & Mystery of a God-Directed Life
and has guided countless individuals to discover the unique design for their own lives. You may recognize Kathrine from one of her appearances on the
Oprah Winfrey Show
.
Kathrine says her most important & fulfilling role in life is being the wife to her fantastic husband, Michael and mother to three fabulous children, Corryn, Logan & Hannah.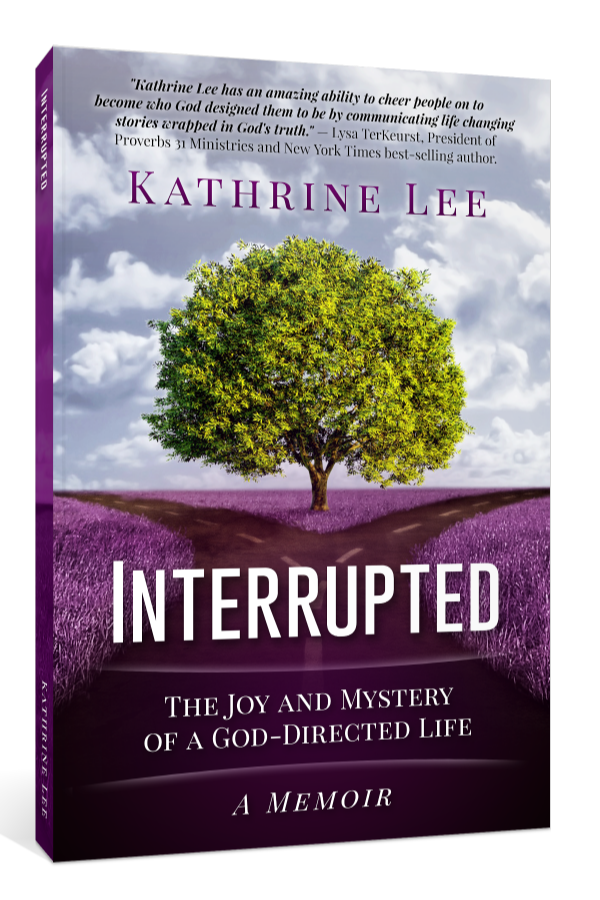 Kathrine Lee has an amazing ability to cheer people on to become who God designed them to be by communicating life-changing stories wrapped in God's truth.­—Lysa TerKeurst, President of Proverbs 31 Ministries and New York Times best-selling author
The world can be full of challenges. Often, we must fight to see the good in the world. Kathrine Lee refuses to give up the fight. She believes there is good in the world, despite the pain and challenges we face. Learn how she found the spiritual strength and courage to stand up to disappointments and pain and find her path forward. A path that leads to joy, hope, and adventure.
Lee left the church at a young age and wandered through dark valleys until she found her way back to the light. Once there, she became a passionate crusader for love and justice.
In Interrupted, Lee discusses how she made the decisions that have given her such a fulfilling, satisfying spiritual and emotional existence. She shares her concern for anyone—but especially women—who has not felt the transformative power of God's grace. As Lee writes, that pain can be turned into an amazing purpose!
Proceeds from the book will help us continue our work with Pure Hope Foundation, our nonprofit that assists in the restoration of those victimized by sex trafficking.
Take $50 Off Any Course
Click the button below to see a list of Kathrine's online courses, including her signature course, The Ultimate Source. Use the code VINETIME when checking out to receive $50 off any of her courses.
If you want to keep growing🌱 in God's Word with "Vine Time" – a lunch break Bible Study, join Mondays @ 12pm CT. Expect 30 minutes of timeless truth, taken straight out of scripture. Come as you are, leave changed.
Questions?
Contact Amanda Deyounge: 218-205-1923
Let's Keep in touch!
Sign up now for exclusive access to new content, special discounts and first access to virtual and live events. Every month we have a subscribers only drawing for fantastic giveaways like free coaching sessions, books, VIP access to events and more.